Extreme Networks AP5010-WW

Indoor Tri Radio WiFi 6E AP (4x44) 2.4 GHz 5GHz 6GHz Multirate Port Internal antennas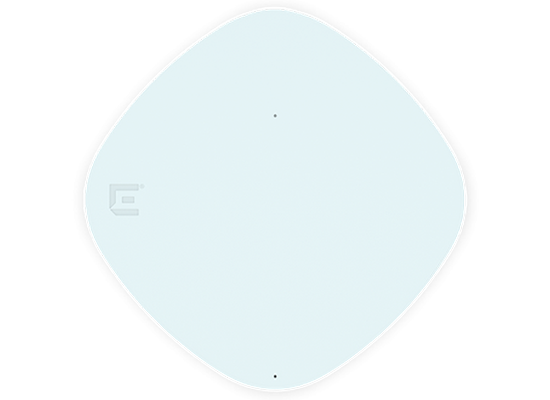 Extreme Networks Products
Extreme Networks Products
Indoor Tri Radio WiFi 6E AP (4x44) 2.4 GHz 5GHz 6GHz Multirate Port Internal antennas
#AP5010-WW
Our Price: $1,999.00
More pricing below, click here!
Overview:
In today's world, as businesses make capital investments in their technology infrastructure, they must have a keen eye on how those investments can improve operational efficiency and reduce cost. With Extreme's Universal infrastructure, customers can take advantage of hardware agility and reduce the total cost of their network by adopting platforms that allow them to run multiple Extreme operating systems. This multi-persona capability provides increased product flexibility and reduced hardware obsolescence.
The AP5010 is an Enterprise Universal and World SKU Wi-Fi 6E Wireless access point. This innovation simplifies the sales ordering process and reinforces Extreme's commitment to the journey to the "Infinite Enterprise". The World SKU allows customers, partners, and distributors to order one model for any region, replacing the age-old problem of country specific models. ExtremeCloud™ IQ geo-locates the access point and accurately provides it the corresponding set of channel and power specifications that the product can operate under in that country
The AP5010 Wi-Fi 6E access point, with three 4x4:4 radios, provides high-efficiency, highperformance 802.11ax aggregate data rates up to 10 Gbps in the 6 GHz, 5 GHz, and 2.4 GHz band. Designed for high density environments, such as schools, warehouses, healthcare facilities, and stadiums, the AP5010 is powerful and intelligent enough to provide the highest level of client services without compromising security. Despite powerful capabilities, the AP5010 can operate with fully-functional Wi-Fi capabilities using 802.3at PoE, simplifying power capacity planning.
With more users, more devices, more applications, and more threats straining the infrastructure, the AP5010 was engineered to meet those challenges. The AP5010 combines powerful 802.11ax Wi-Fi 6E technology, advanced security, and ML/AI management capabilities together as an enterprise-class solution that allows you to deploy high speed, highly secure Wi-Fi into high-density environments.
Unlike other access points that scan only part-time, the AP5010 features a dedicated tri-frequency sensor that monitors for rogue devices full time, eliminating the risk of vulnerability and attacks. This tri-radio AP is capable of multiple operating modes, optimizing for maximum performance without trading off security. The AP5010 features a fully functional multi-band filter, enabling simultaneous operations with no performance degradation between all the 5 GHz frequencies and the entire range of 6 GHz frequencies.
Features:
Wi-Fi 6 Technology
Wi-Fi 6E leverages 802.11ax/Wi-Fi 6 capabilities such as high-density, high-capacity, and high-efficiency performance, and extends these capabilities to the 6 GHz band. The vast expansion of frequency enables new use cases and offers improved user experiences, particularly in mission-critical and dense environments.
Universal Hardware
AP5010 is a universal hardware platform, which simplifies your deployment experience through powerful cloud management and simplified licensing. The AP5010 can run multiple Extreme operating systems, providing flexibility and choice while minimizing total cost of ownership.
Superior Tri-Frequency Radio Performance
AP5010 is a Wi-Fi 6E tri-radio AP capable of multiple operating modes, optimizing for maximum performance without trading off security. The AP5010 can transmit with three data radios or with two data radios and dedicated tri-frequency sensor.
Specifications:
IOT Radio
Thread, Zigbee®, Bluetooth® 5.2 Low Energy, IEEE 802.15.4
Interfaces
Eth0, Eth1: (2) Wired Ethernet ports (RJ-45)
100/1000/2500/5000Mbps auto-sensing link speed Ethernet port, PoE PD
100/1000/2500Mbps auto-sensing link speed Ethernet port, optional PoE 15.4W PSE mode requires 802.3bt on Eth0)
802.3az Energy Efficient Ethernet(EEE)
USB 2.0, Type A, 5V/500mA
Power Options
Power Draw: 802.3at PoE: Typical 21W; Max: 25.5W (802.3at profile) w/o PoE out and USB
Power Draw: 802.3bt: PoE out enable with USB
Gigabit Ethernet port RJ45
Physical Specifications
Dimensions: 9.5" x 9.5" x 1.5" (243mm x 243mm x 38mm)
Weight: 2.9 lbs
Security
Kensington lock slot
Trusted Platform Module(TPM)
Internal Antennas
(4) Dual Banded 2.4 GHz and 5 GHz
(4) Single band 6 GHz
(2) 5 GHz Sensor
(2) 6 GHz Sensor
Mounting
AP support 15/16 flush ceiling tile include in box
Wall mount included in box or sold as an accessory
Ceiling Tile Recessed 15/16 sold as accessory
Beam sold as an accessory
Junction Box sold as an accessory
IL or 9/16 t-bar sold as an accessory
SL (Silhouette) sold as an accessory
Wing Main Plate adaptor sold as an accessory
Built in slot for Kensington
Environmental Specifications
Operating: AP5010: 0 to 50°C (0 to 122 °F)
Storage: 40 to 70°C (32 to 158 °F)
Humidity: 0% to 95% (non-condensing) Environmental Compliance
EU RoHS – 2011/65/EU & Amendments(EU) 2015/863
EU WEEE – 2012/19/EU
EU REACH - Regulation (EC) No 1907/2006 – Reporting
EU SCIP – EU Waste Framework Directive
China RoHS – 2 SJ/T 11364-2014
Taiwan RoHS CNS 15663(2013.7)
Regulatory Compliance
Radio Standards

USA

Part 15C - 15.247
Part 15E - 15.407
RF exposure - FCC Part 1.1307
IEC 60601-1-2 EMC for medical devices

Canada

RSS 247 for 2.4G & 5GHz
RSS 248 6GHz RLAN
RF exposure - RSS-102: Issue 5, 2015

CE

2014/53/EU Radio Equipment Directive
EN 300 328, EN 301 893, EN 302 502, EN 300 440
EN301 489 1, EN 301 489 17, EN 62311, EN 62479, EN 303 687
Pricing Notes:
Pricing and product availability subject to change without notice.
Extreme Networks Products
Extreme Networks Products
Indoor Tri Radio WiFi 6E AP (4x44) 2.4 GHz 5GHz 6GHz Multirate Port Internal antennas
#AP5010-WW
Our Price: $1,999.00