Extreme Management Center

A Better Way to Manage your Entire Network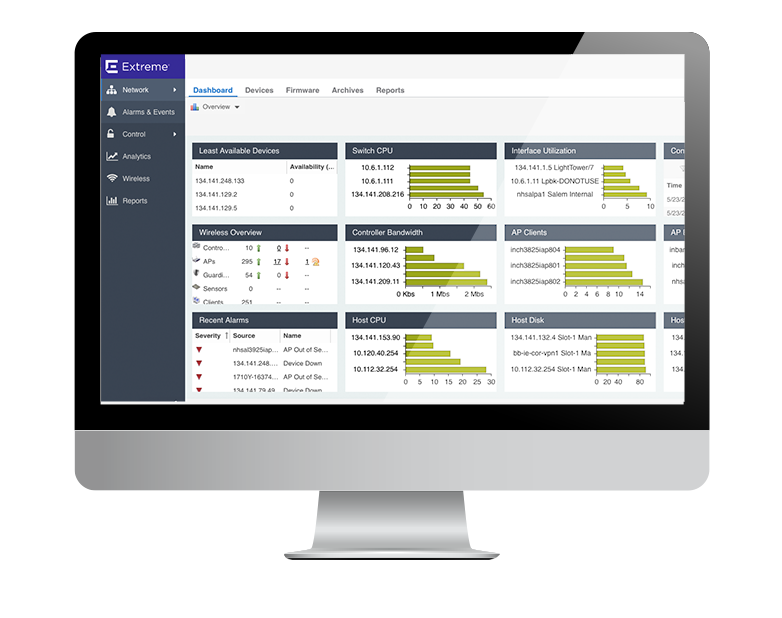 Click here to jump to more pricing!
Overview:
The network edge is where your organization engages customers and where IoT devices connect. We integrated Extreme Management Center with our Smart OmniEdge solution, so you can deliver customer-driven experiences. The enterprise campus has become one of the most vexing environment s in which to manage IT. You need to rapidly onboard BYOD users and Internet connected devices, quickly deploy the new digital technology that your organization requires, prevent cyber-attacks at every entry point, and do it all while delivering a consistent and personalized user experience. Our Automated Campus solution makes it all possible with simplicity, security, and intelligence that are second to none.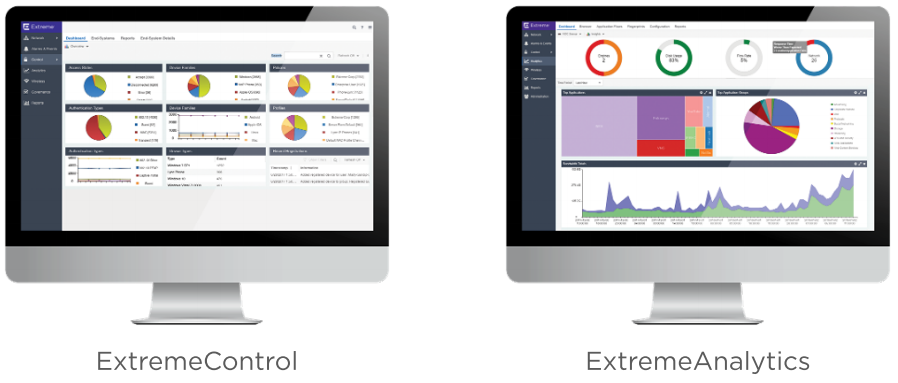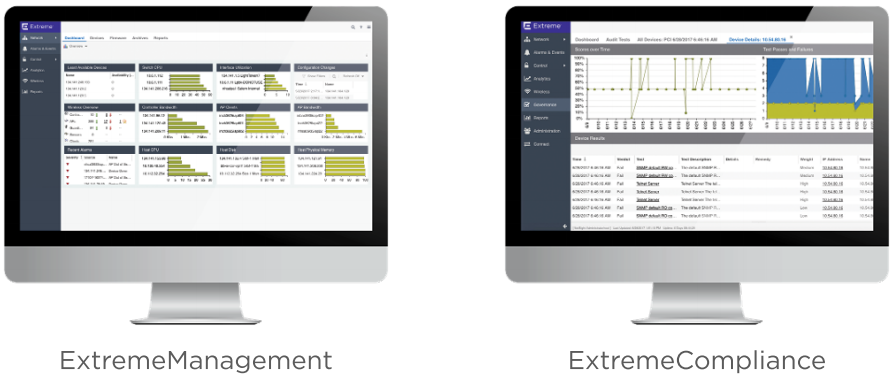 ---
Included Products

Extreme Management Center offers you all you need for data-driven insights, visibility and control with one view from the network edge to the data center. We give you the choice of hardware appliance or virtual appliance, to meet your IT infrastructure needs. Our Professional Services can help you design, deploy and optimize your network, and provide customized technical training and support tailored to your specific needs.
Features:
Reduce administrative tasks
Automates routine tasks and makes it easy to enforce policies across the network
Learn about potential issues
Alerts IT to issues based on set thresholds and clears them once they are solved.
Integrate your network
Manages devices across vendors for a complete picture of your heterogeneous network.
---