ExtremeCloud IQ

Network Automation, Insight, and Assurance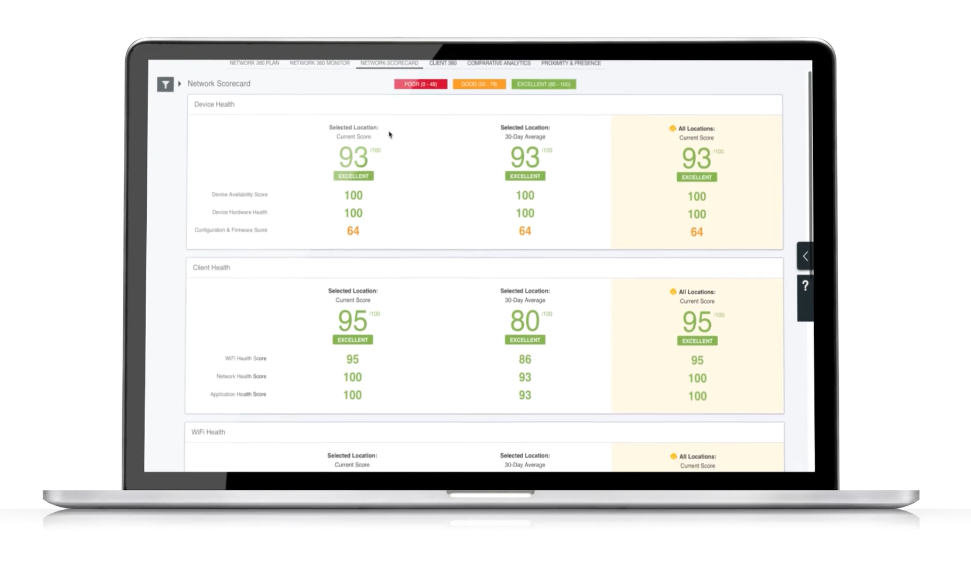 Astonishingly Easy. Incredibly Smart.
---
Breadth: End to End Enterprise; Edge to Data Center solutions for all of your network needs.
Depth: Management, intelligence, & assurance to optimize both your network and business.
Quality: Real-time dev, continuous ML/AI innovation, and ISO27001 certified to accelerate and protect your investment.
Efficiency: Technology and business innovations that are 30% more cost effective to you than any other solution.
Click here to jump to more pricing!
Overview:
ExtremeCloud IQ is an industry-leading and visionary approach to clouddriven networking, built from the ground up to take full advantage of Extreme's end-to-end networking solutions. ExtremeCloud IQ delivers unified, full-stack management of wireless access points, switches, and routers and enables onboarding, configuration, monitoring, troubleshooting, reporting, and more. Using innovative machine learning and artificial intelligence technologies, ExtremeCloud IQ analyzes and interprets millions of network and user data points, from the network edge to the data center, to power actionable business and IT insights, and deliver new levels of network automation and intelligence.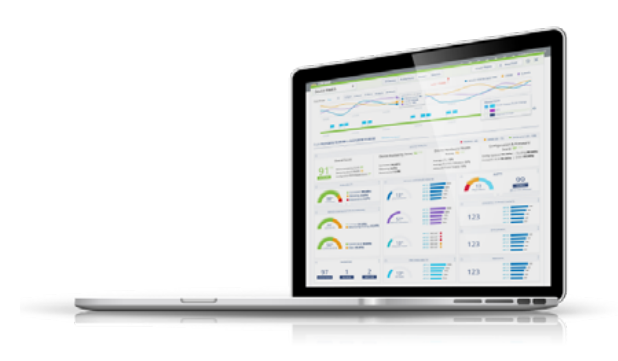 Designed to streamline every aspect of your network from deployment to maintenance, ExtremeCloud™ IQ has been built with the human element in mind, helping IT and business focus on what's really important to them instead of dealing with menial and time consuming operational tasks.
---
ExtremeCloud™ IQ was engineered to leverage state-of-the-art cloud technology including mircroservices, reactive stream processing, indexed search and in-memory-data-grids from industry-leading vendors to implement a fully clustered, task-distributed platform infrastructure.
In other words, we did some clever things to give you unthinkable scale, unrivalled resiliency, unmatched data insights, unparalleled innovation, and unlimited business and IT potential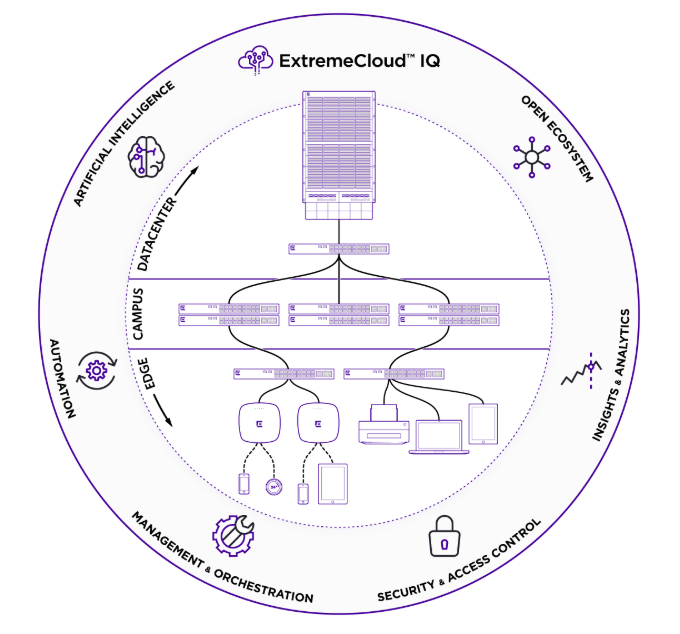 ExtremeCloud™ IQ is a completely new approach to end-to-end network management and operations, delivering a fully integrated, extensible platform that simplifies the design, deployment, and security of networks from the edge to the data center, while simultaneously unlocking valuable IT and business insights.
---

Public Cloud
---
Extreme's public cloud streamlines network operations with continuous updates, high availability, advanced machine learning analytics and insights, and anytime anywhere portal access.

Private Cloud
---
Extreme's private cloud provides the same benefits as the public cloud solution but is deployed and maintained within your own datacenter. It is ideal for managed service providers and customers that have deployments with over 5,000 managed devices.

Local Cloud
---
Extreme's local cloud offers the same flexible architecture, but in a simplified and highly cost-efficient infrastructure deployed on-premises. This solution is ideal for small to mid-size organizations who want the power of the cloud, in addition, to complete control over their local deployment.
Features:
Gain Insights and Take Action
Built on a 4th generation platform, ExtremeCloud™ IQ takes advantage of advanced machine learning and AI capabilities to simplify sophisticated management, enhance visibility and control, and reduce cost and complexity of your enterprise edge to data center infrastructure.
NETWORK ASSURANCE
Network Assurance is provided by a self-driving wired and wireless networking fabric supported by centralized cloud-driven monitoring, reporting, and optimization to keep your network running at maximum performance
ML-DRIVEN SCORECARDS
ML-Driven Scorecards remove complexity and hours of guesswork when determining client and network states, providing easy to understand health KPI's which can be drilled in to for detailed analysis.

COMPARATIVE ANALYTICS
Comparative Analytics enabled customers to anonymously baseline and compare their network's performance and characteristics against similar-sized deployments in the same industry for objective network assessments.
---