ExtremeCloud IQ Webinar

Network Automation, Insight, and Assurance.
Join us for one of our ExtremeLive demo sessions to:
Learn about the benefits of cloud-driven network management
Understand the business benefits of detailed network data analytics
See how AI and machine learning in networking can improve your operational efficiency
Reduce the cost and complexity of your enterprise edge to data center infrastructure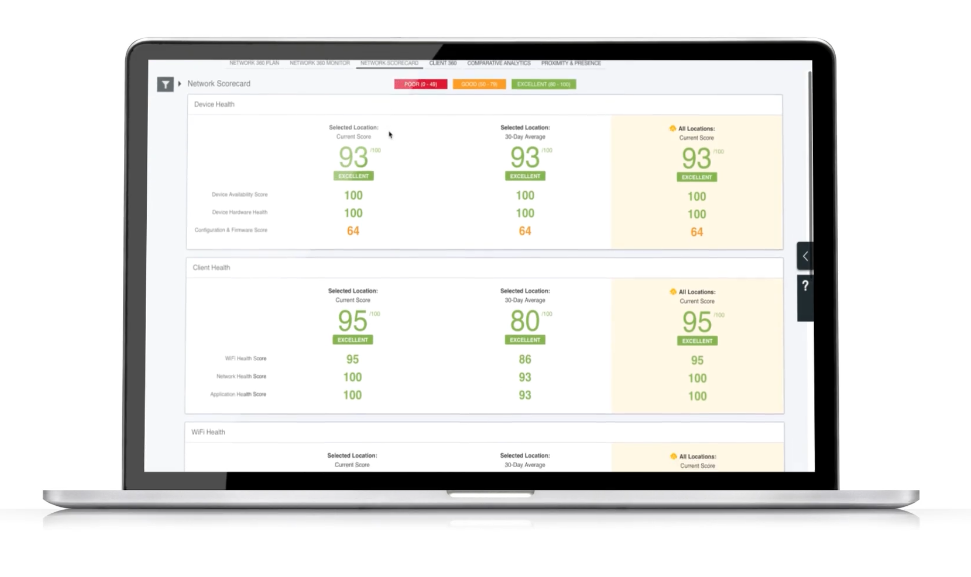 ---
What is ExtremeCloud IQ?
ExtremeCloud IQ is an industry-leading and visionary approach to clouddriven networking, built from the ground up to take full advantage of Extreme's end-to-end networking solutions. ExtremeCloud IQ delivers unified, full-stack management of wireless access points, switches, and routers and enables onboarding, configuration, monitoring, troubleshooting, reporting, and more. Using innovative machine learning and artificial intelligence technologies, ExtremeCloud IQ analyzes and interprets millions of network and user data points, from the network edge to the data center, to power actionable business and IT insights, and deliver new levels of network automation and intelligence.
Key benefits of ExtremeCloud IQ :
Client, Device, & Network 360
Unified Policy Management
Network Health KPIs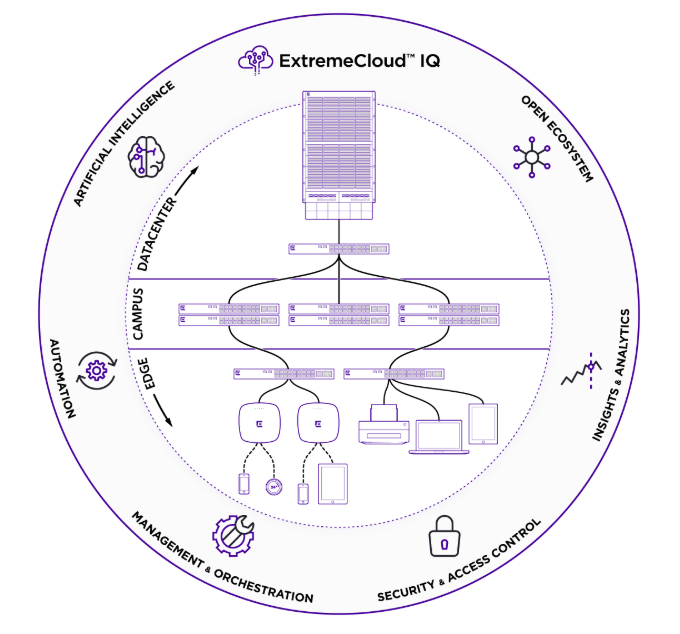 Machine learning derived data insights help IT easily identify and monitor network operational state at a glance. Get the complete performance, health, and security picture of every user and device in,  around, and part of your network