Extreme Networks ExtremeRouting XR600P

Cloud-Managed SD-WAN Midsize Router with Gigabit PoE+ Ethernet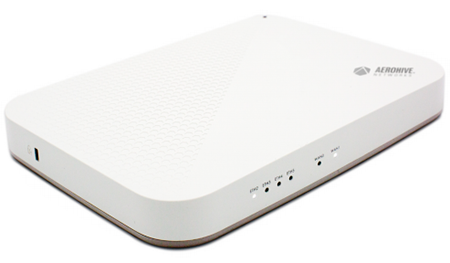 Sorry, this product is no longer available, please contact us for a replacement.
Click here to jump to more pricing!
Overview:
The XR600P delivers cloud-managed SD-WAN routing for distributed organizations, extending unified, enterprise connectivity to any location.
The XR600P forms part of Extreme's SD-WAN branch networks solution, enabling distributed organizations to deliver a HQ-like experience for remote branches and teleworkers.
Combining powerful hardware with the extensibility of the XR600P's operating system, organizations can benefit from end-to-end QoS, application-aware traffic shaping and performance optimization. With features such as real-time dynamic path selection, traffic can be passed across multiple uplinks (including LTE) in real-time, based on connection performance and availability.
Features: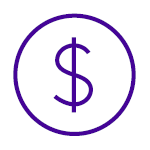 Lower TCO
ExtremeCloud Networking with virtualized VPN services dramatically reduce cost of investment and operations. Cloud management dramatically simplifies network administration, while multi-path optimization and application-based flow control help to reduce or completely remove costly MPLS links by improving performance across inexpensive broadband links.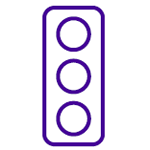 Optomized Connectivity
User and application-based traffic flow control enables organizations to identify, prioritize, and restrict traffic flows based on application or user context or bandwidth requirements. Direct missioncritical traffic through primary business-grade WAN connections, while less important traffic flows may be sent via secondary LTE or consumergrade connections.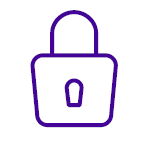 Secure Branch Access
Contextualized profiling, cloud security proxy, and a flow-based stateful firewall, enable IT to easily assign forwarding policies by application, user group, client OS, client Mac address, client location, and schedules. This allows corporate headquarters' network usage and security policies to be consistency enforced on every device, wired or wireless, regardless of their location.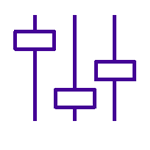 Full Stack Management
The XR600P, managed by ExtremeCloud IQ, provides unified policy management and enforcement with connected access points and switches. Single pane of glass cloud management for wired and wireless LAN and WAN makes it easier to deploy, monitor, and support highly distributed networks.
Simplified Rollouts
With auto discovery and provisioning, the XR600P can be remotely deployed, phoning home to discover its management server and pulling down complex configurations in minutes. Thousands of XR600P's can be rolled out, configured, and updated from a single location in no time.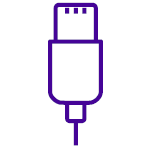 LTE Backhaul
USB connectivity supports LTE modems for greater backhaul flexibility. Load balance and enable redundancy across Ethernet and LTE, assign user and application groups to specific uplinks, or use the LTE connection alone for temporary locations without fixed Internet connections.
Specifications:
Interfaces
IEEE 802.3ab (1000BASE-T), 802.3u(1000BASE-TX), 802.3(10BASE-T) compliant
6x 1GE ports

2x WAN (WAN0 and WAN1), WAN1 can be configured as LAN port
4x LAN (one can be configured as WAN port, 3x WAN ports total)

4x PoE ports with 60W power budget, supporting 4x IEEE 802.3af PoE, 2x 802.3at PoE+ or other combinations
1x USB 2.0 port and 1x USB 3.0 port with backward compatibility with USB 1.1 (1 side, 1 rear)

Either can be used as WAN via modem (only 1 at a time)
Optional modem protector can be installed for side USB port

1 Reset button to reset (on press) and load factory default settings (when pressed for more than 5 seconds)
1 RJ45 console port
Modem Support
Skyus DS (Global)
U620L (Verizon)
ConnectedIO (LT1000)
Huawei UMG366 (ATT and T-Mobile)
Pantech UML290 (Verizon)
Performance
Firewall throughput: Up to 600 Mbps
VPN throughput: Up to 250 Mbps
Multi-path optimization and link-state detection
Security
VPN Server Mode (Layer 3 IPsec)
VPN Client Mode (Layer 3 IPsec) with virtual gateway tunnel terminator
URL Filtering
Wired authentication including 802.1X, MAC authentication and Captive Web Portal support
Identity-based access control plus application visibility for 1200+ apps
Stateful firewall
Full Trusted Computing Group (TCG) Trusted Platform Module (TPM)
Mounting
Desktop
Wall mount
Optional rack mount key for 1u rack
Physical
Dimensions: 8.7" W x 1.14" H x 6.3" D (22 cm W x 2.9 cm H x 16 cm D)
Weight: 1.2 lb (544.31g)
Environmental
Operating temperature: 32 °F to 104 °F (-0 to 40 °C)
Storage temperature: -40 °F to 176 °F (-40 to 80 °C)
Operating humidity: 10% to 90% RH (noncondensing)
MTBF (based on Telecordia SR-332)
350,000 Hours at 25ºC
Power
AC Power Adapter
Input: 100 – 240 VAC
Output: 54V/1,67A, 90.18W
PoE:
802.3af DC power up to 12.95W
802.3at DC power up to 25.5W
Physical Security
1 Kensington Security Slot
Pricing Notes:
Pricing and product availability subject to change without notice.
Extreme Networks Products
Accessories
6ft 18 AWG Universal Power Cord with US plug. Compatible with XR600P, AP650/AP650X power supply, or any switch
#AH-ACC-PW-CBL-US
Our Price: $16.00