Extreme Networks Extreme Air Defense

A Comprehensive Wireless Intrusion Prevention System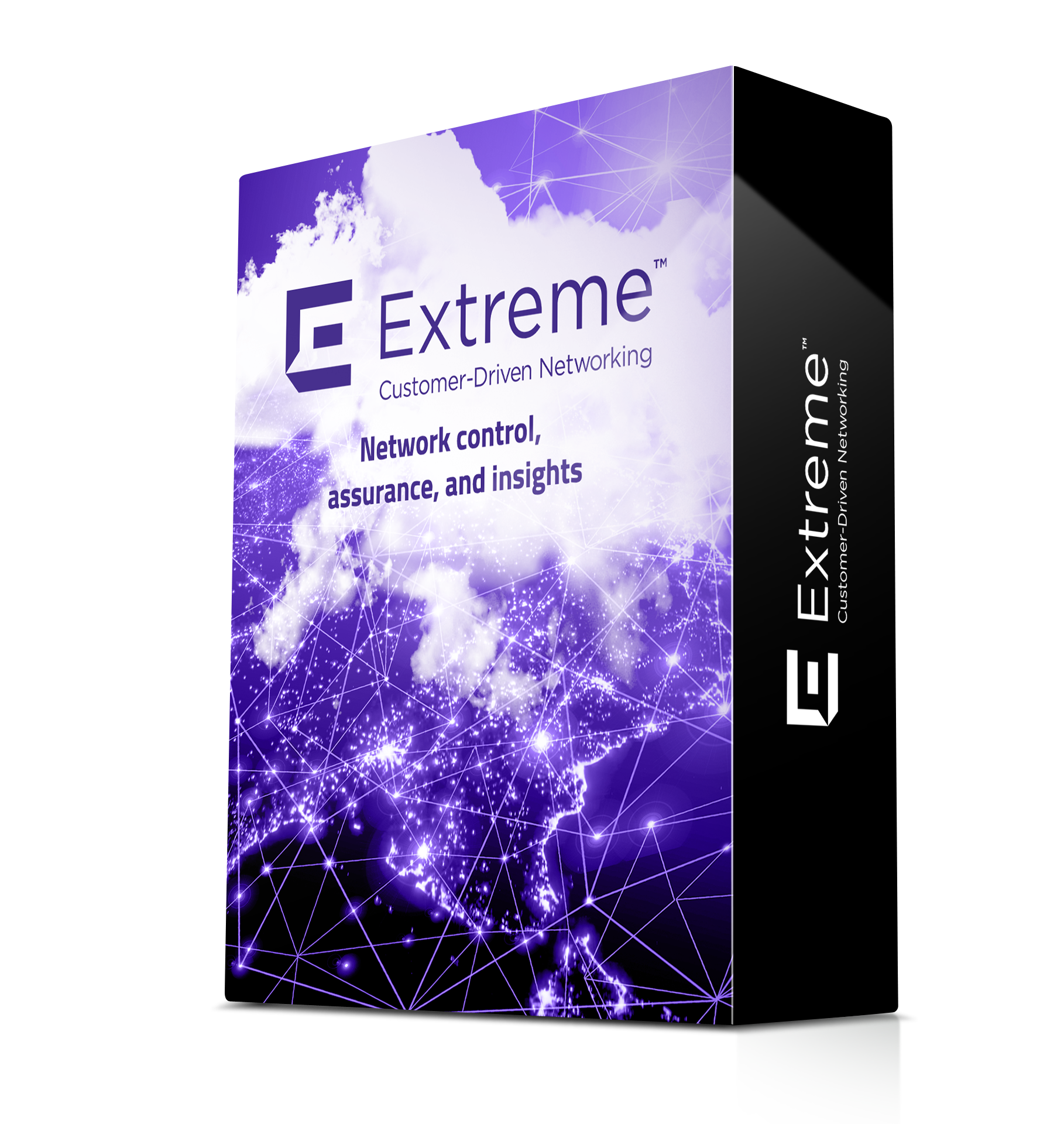 Extreme AirDefense simplifies the management, monitoring, and protection of your WLAN networks.
---
Centralizes management across several thousands of sensors – including sensor configuration and sensor firmware management.
Supports both dedicated and radio-share sensing modes.
Performs active monitoring of Bluetooth devices for detecting skimmers that attempt to open up a hole in the network.
Click here to jump to more pricing!
Overview:
Wireless connectivity provides unique opportunities to communicate in new and powerful ways, but it also brings its own set of vulnerabilities, complexities and management challenges. To get the best out of your wireless network without risking security of your users and business, you need the right set of tools.
Extreme AirDefense simplifies the protection, monitoring and compliance of your Wireless LAN networks. Extreme AirDefense continuously safeguards the network from external threats 24x7x365 and notifies IT staff when attacks occur, enabling an immediate response. It also enables compliance with regulations such as PCI-DSS, Sarbanes-Oxley, HIPAA, and GLBA.
---
Highly Scalable Architecture
With the explosion of end-user devices and the exponential increase in number of IoT devices, it is critical that wireless security systems keep up with this massive growth in the number of devices on the airwaves. The Extreme AirDefense appliance has a highly scalable architecture that scales across multiple cores in a multi-core server and multiple servers, while providing a single graphical console to manage the entire system. Packet analysis is divided between the sensors and the appliance forwarding only essential security information to the appliance to minimize the bandwidth requirements for the sensor-to-appliance communication. The appliance performs extensive traffic and event co-relation spanning across multiple sensors resulting in an accurate, efficient and secure monitoring system that can scale across thousands of sensors and hundreds of thousands of client devices.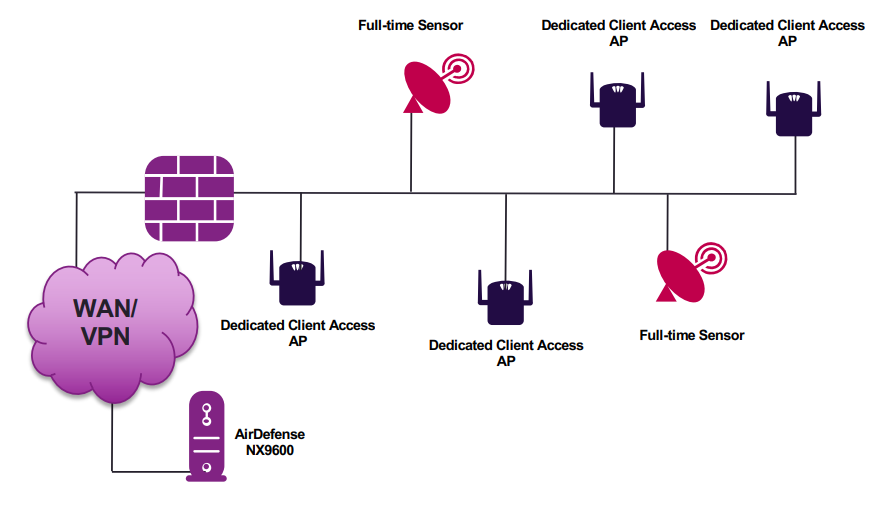 ---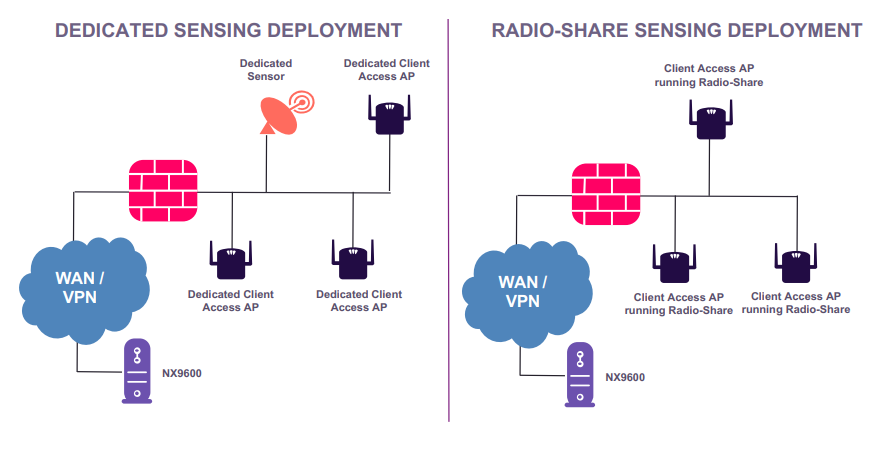 Rogue Detection and Mitigation
AirDefense supports both dedicated and radio-share sensing modes of operation. In the former, additional access points act as dedicated sensors to perform 24 x 7 scanning. In the radio-share mode, the access point primarily serves data and periodically goes off channel to monitor threats in other channels. In this mode, the access point also performs sensing while serving data on the infrastructure channel. Dedicated sensing offers better visibility of the airwaves.
---
Spectrum Analysis
Wireless networks operate in the same 2.4 GHz and 5 GHz unlicensed spectrum as many devices, such as cordless phones, wireless cameras, and microwave ovens. These devices can cause interference in the WLAN and have an impact on your network performance. Often sources are introduced unknowingly and problems are intermittent, so troubleshooting is difficult and typically must be performed in real time. The Spectrum Analysis module offers a cost-effective solution to resolve these types of interference issues.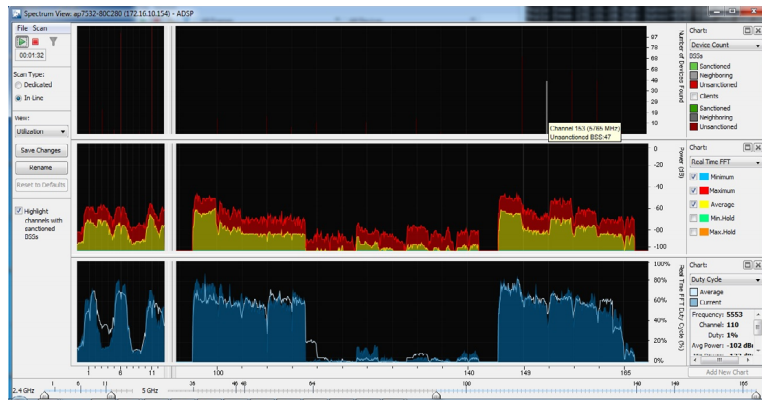 Features:
Extreme Air Defense Comprehensive Intrusion Prevention
AirDefense Wireless IPS
Accurately detects wireless vulnerabilities and unusual network activity. The context-aware detection, co-relation and multidimensional detection engines mean minimal false positive alarms.
Keep Your Network Secure
An extensive threat library and customizable policy settings let the system respond automatically to approximately 200 wireless threats, reducing the chances of damage to your network.
Meet regulatory compliance
Advanced forensics module maintains the highly accurate historical data required by many regulations such as HIPAA, GLBA, Sarbanes-Oxley.
---