ExtremeAnalytics

Real-time Network and Application Insights from the Edge to the Data Center and into the Multi-Cloud
Keep your network secure with application visibility.
---
 Baseline application and user behavior for security
 Efficient root cause analysis
Shadow IT prevention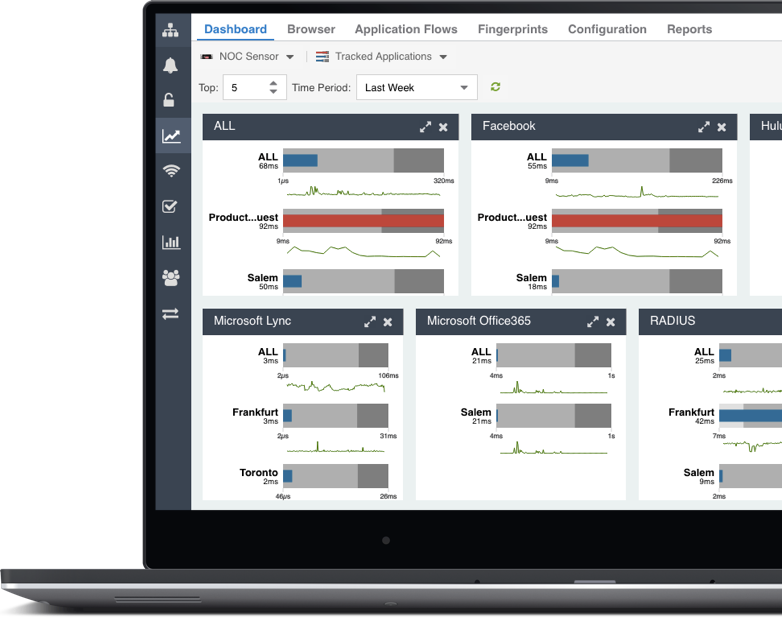 Click here to jump to more pricing!
Overview:
Eliminate Virtualization Blindspots and Monitor Application Flows to the Multicloud
Get visibility and analytics extended to virtual environments with our Virtual Sensor that can be easily deployed as a virtual appliance with support for vSphere Hypervisor. It gives you actionable business insight s into your virtual applications, monitors and optimizes virtual workloads, and by revealing shadow IT and unapproved virtual applications increases your network security. In addition, this granular visibility enables you to speedily troubleshoot virtual application issues.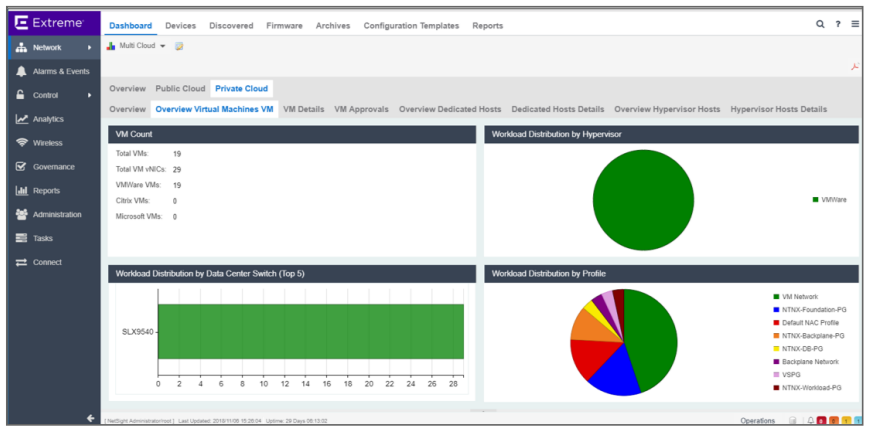 ---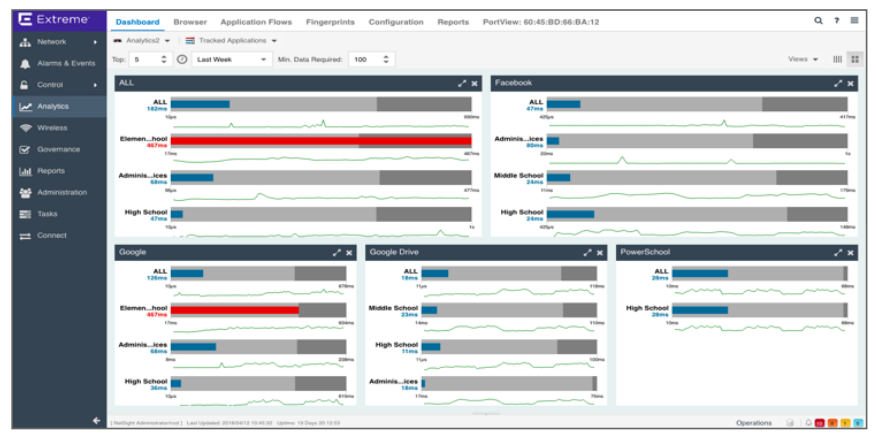 Analyze Data Traffic Across Different Sites
ExtremeAnalytics enables you to see and analyze the traffic across your entire organization with Geo Location. It provides a geo map that gives visibility into the data traffic going between different sites. It answers questions on how the network is performing across all the sites, or who are the uses. It sends automatic alert s when an application slows down, helps identify root causes, and shows what users are impacted. In addition, you can see who the users of each site are and detect any anomalies that might point to a cyber attack.
---
Analyze and Record Suspicious Traffic for Security Forensics
Smart Packet Capture lets you capture data packets with a click of the mouse from a centralized console for any site. You can analyze data packets that look suspicious even when they exist for only a short time to keep your network secure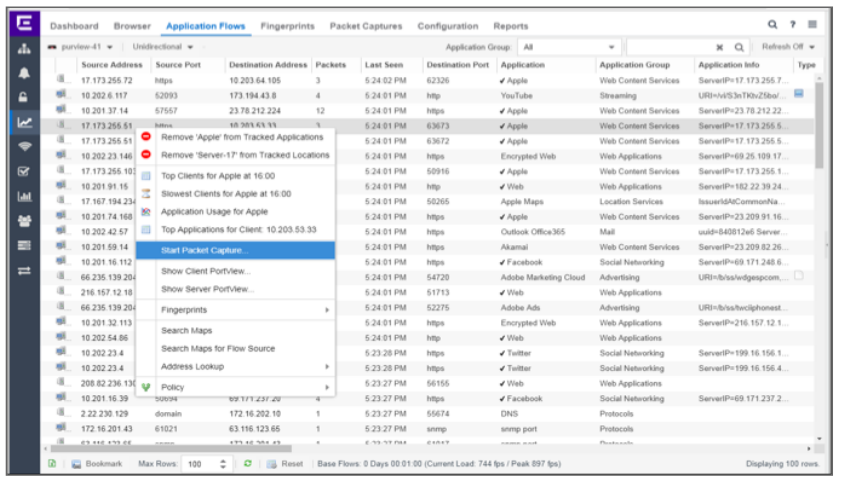 Features:
Understand what's running on your network, who is using them and the response time is for each application.
Granular insights into who is using what application, when, and where
Understand usage patterns to optimize applications
Invest only in applications that are being used
Analytics that do not slow down the network with application telemetry
Save cost by only installing analytics nodes at central location
Prevent shadow IT and block unwanted applications
---
Keep Your Network Secure with Real-Time Application Insights
Shows what applications are running on your network, sends alerts for performance issues and analyzes flows with data capture
Deliver Exceptional Application Experiences
Optimizes your applications for experience and usage with context-based telemetry data.

Enables You to Troubleshoot Fast, Find Root-Causes Quickly
Prevents service disruptions with pro-active performance alerts. Determines the root cause
---