Extreme Networks ExtremeCompliance

Reduce Risk and Save Cost With a Fully Automate Network Configuration Compliance Solution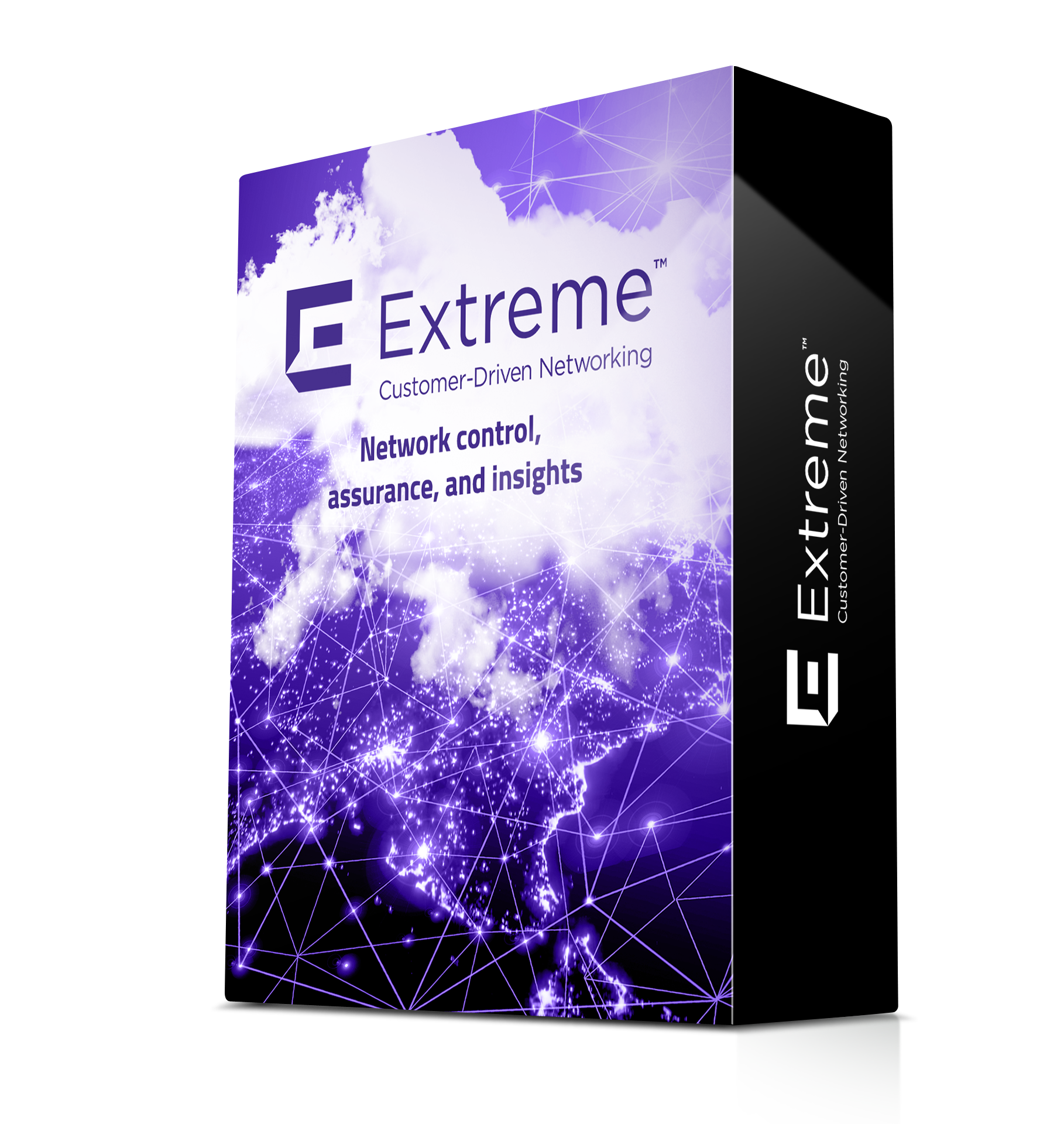 Click here to jump to more pricing!
Overview:
Lower the Risk of Compliance Breaches
Managing a complex network architecture is difficult and costly. As IoT devices continue to grow in number and importance across your networks, security becomes more challenging. For your network to securely accommodate this explosion in connected devices, you need to make sure these devices are either separated from one another, or receive a security policy aligned with their posture and purpose. But the separation of devices across distinct networks comes at a cost ? complexity ? and with complexit y comes risk. Risk of a misconfiguration, incorrect classification, or failure to comply with industry standards such as HIPAA, PCI or GDPR
---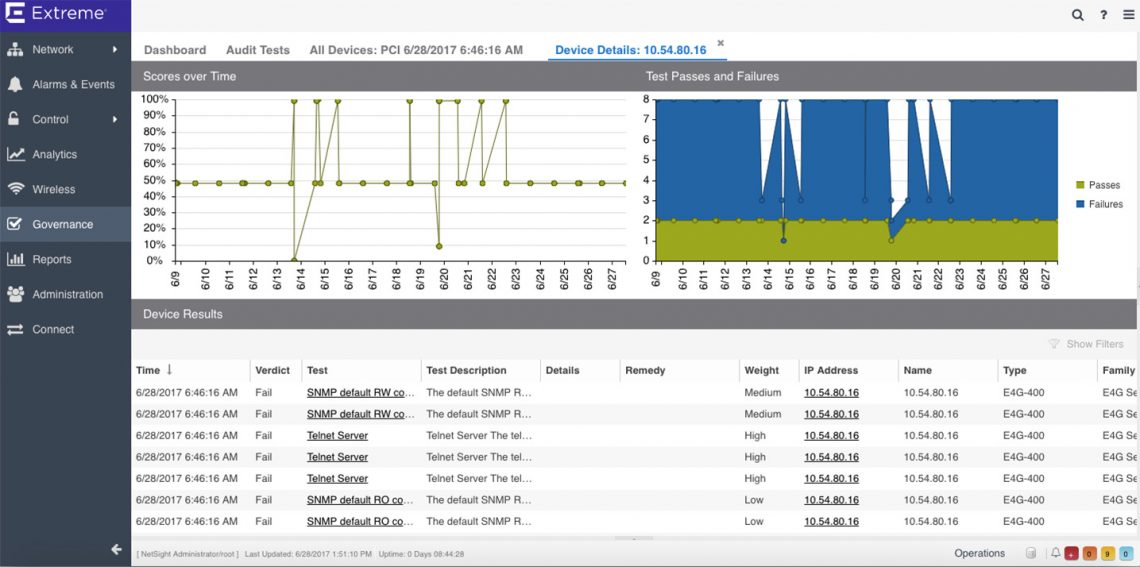 Our fully automated ExtremeCompliance compliance solution was designed to automatically analyze and assess network configurations. Our solution analyses the configuration of your Extreme wired and wireless network including wireless events such as rogue APs, all the way into the datacenter. Our compliance solution helps you determine the compliance readiness of your network configurations for HIPAA, PCI and GDPR. Audit-driven and user defined compliance templates and scheduled report s are available out-of-the-box to help you demonstrate diligence and progress on your baseline when it's time for an audit. Our solution enables you to reduce risks and maintenance cost.
---
Scalable Security
ExtremeCompliance is a scalable software application deployed on commodity server hardware. It works in tandem with Extreme Networks MLXe or Extreme Networks SLX® Packet Brokers to deliver mobility-aware network traffic correlation, filtering, and load-balancing capabilities. By inspecting mobile traffic flows, ExtremeCompliance can make dynamic, session-aware forwarding decisions that are then enforced by the packet broker nodes. This next-generation network visibility solution enables mobile network operators to improve monitoring efficiency, and cost-effectively scale out their monitoring applications. In addition,Compliance enables operators to deploy best-of-breed analytics tools for each type of network traffic, and adapt to fast-changing monitoring needs.
Malware, ransomware, identity theft and data breaches are rising, and you want stronger protection to keep customer data safe. Compliance audits are becoming more frequent and putting a strain on your limited IT resources. To save cost, your organization needs to automate network configuration compliance assessments. That's why we developed our ExtremeCompliance as an optional add-on to your existing ExtremeManagement license.
---
Features:
ExtremeCompliance Reporting and Automation
Automated Network Configuration Compliance
Manages HIPAA, PCI and GDPR device configuration compliance so you can pass audits and avoid penalties.
Automate Compliance Reporting
Augments endpoint solutions with automated compliance reporting for devices and network configurations.
Eliminate Multi-day Manual Audits
Maintains compliance baselines and analyzes your network configurations ongoing compliance with scheduled assessments.
---