ExtremeLocation

Resilient, Cloud-based Location and Analytics Solution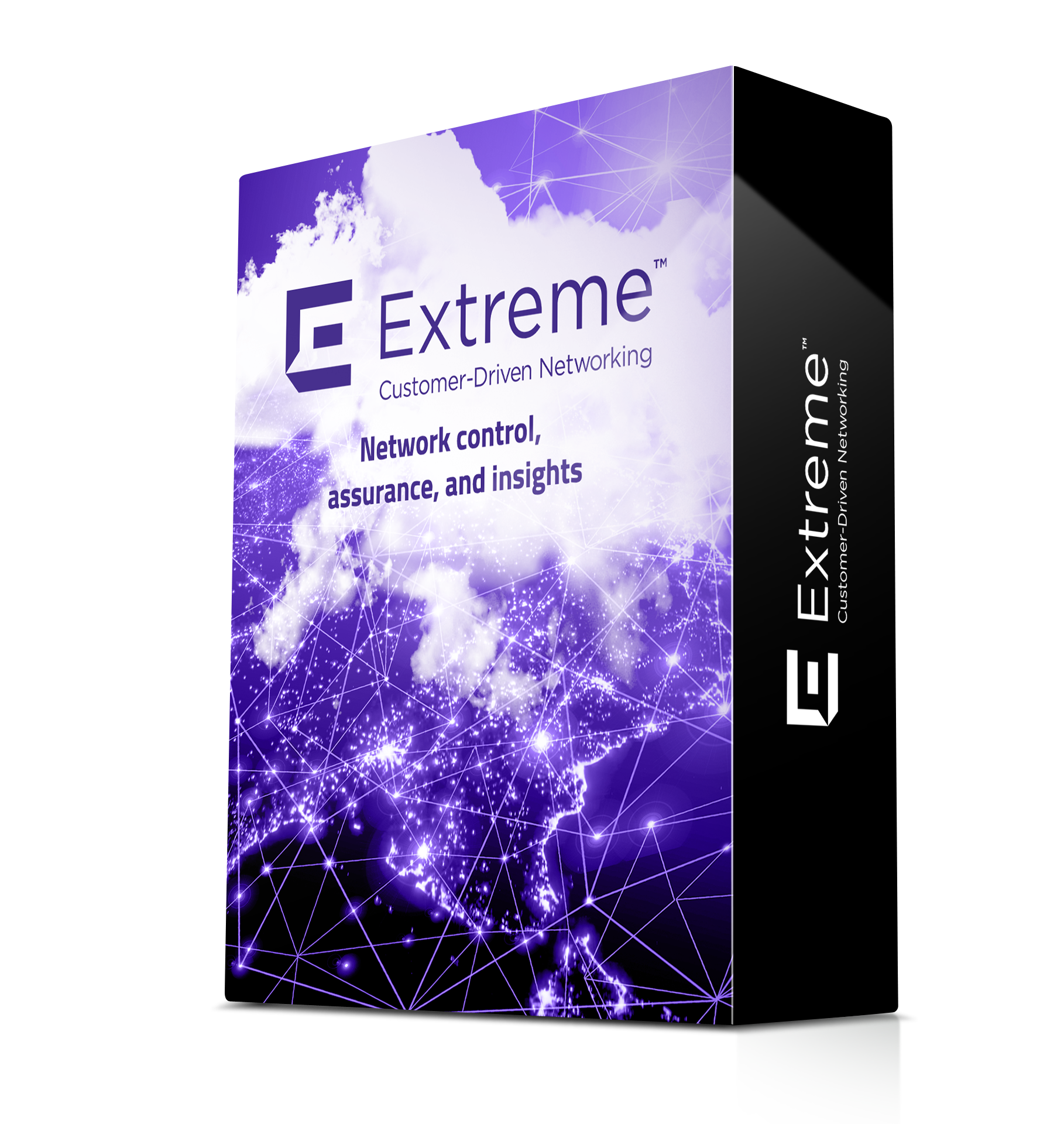 Click here to jump to more pricing!
Overview:
ExtremeLocation is a resilient and scalable cloud-based location and analytics solution offered by Extreme Networks as a subscription service, to align with your new business imperatives.
ExtremeLocation provides enterprises powerful multi-tier location services that can scale to thousands of branch sites. ExtremeLocation offers a range of granular location accuracy resolution from geo-fencing to microlocationing, to address various application scenarios with extensive realtime and historical location analytics, such as new and repeat visitors, engagement times, location of associates or assets, and specifics of site or zone performance.
Whether combined with Extreme's enterprise-grade wireless networking, or as an overlay with your existing network, ExtremeLocation is an easy to use cloud-based platform that helps you transform your business. Backed by Extreme Network's industry-leading global support and services, ExtremeLocation simplifies the difficult task of supporting your business transformation goals
---
Dial-In Location Resolution for Optimum Results
ExtremeLocation provides a range of location resolution to let you tune the location services to the level of detail required. Use geo-fencing with GPS for demarcation around a facility for outdoor engagement, while indoor can be tuned from presence which detects a device, to a zone which locates a device in an area, to position, which provides exact location of the device and micro-location using BLE, ExtremeLocation lets you dial-in the level of granularity that meets your business needs.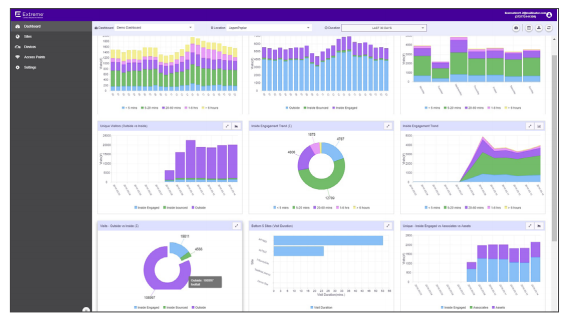 ---

Powerful Analytics for Contextual Results
ExtremeLocation brings out the true value of locationbased services by delivering powerful analytics and trends which can be viewed by CMOs, store or venue manager or, extracted by campaign and policy engines via the RESTful APIs. ExtremeLocation provides extensive real-time and historical location analytics which can be chosen for a duration, including site, zone and associate analytics. Users can view real-time dashboards and monitor trends of sites, zones and associates, or scheduled reports to deliver the footfall trends to their e-mail in-box.
Site analytics provide trends for overall footfall (visits), bounced versus engaged, shopper engagement, loyalty customers and repeat and new visits.
Zone analytics allow you to collect additional insights within a site, into the department level, to help you understand the number of visits to a department, the number of engagements and unique visitors, identification of the top and bottom 5 departments, along with the customer engagement times within those departments. Motion path analysis helps venue owners to identify the movement of visitors in the venue as well as port of entry and exit, so that they can optimize the layout venue.
Features:
Understand what's running on your network, who is using them and the response time is for each application.
Know where your customers congregate and shop most
Create highly personalized customer experiences
Utilize your staff more efficiently
See the performance of each site or department
Analyze location patterns with real-time and historical location data
---
Create Highly Personalized Customer Experiences
Gives insight into customer preferences and traffic patterns.


Utilize your Staff more Efficiently
Shows the location of your staff, so they can assist customers better.


Gain Deep Usage Insights into your Business Locations
Demonstrates the performance of each site or department with real-time and historical location analytics.
---